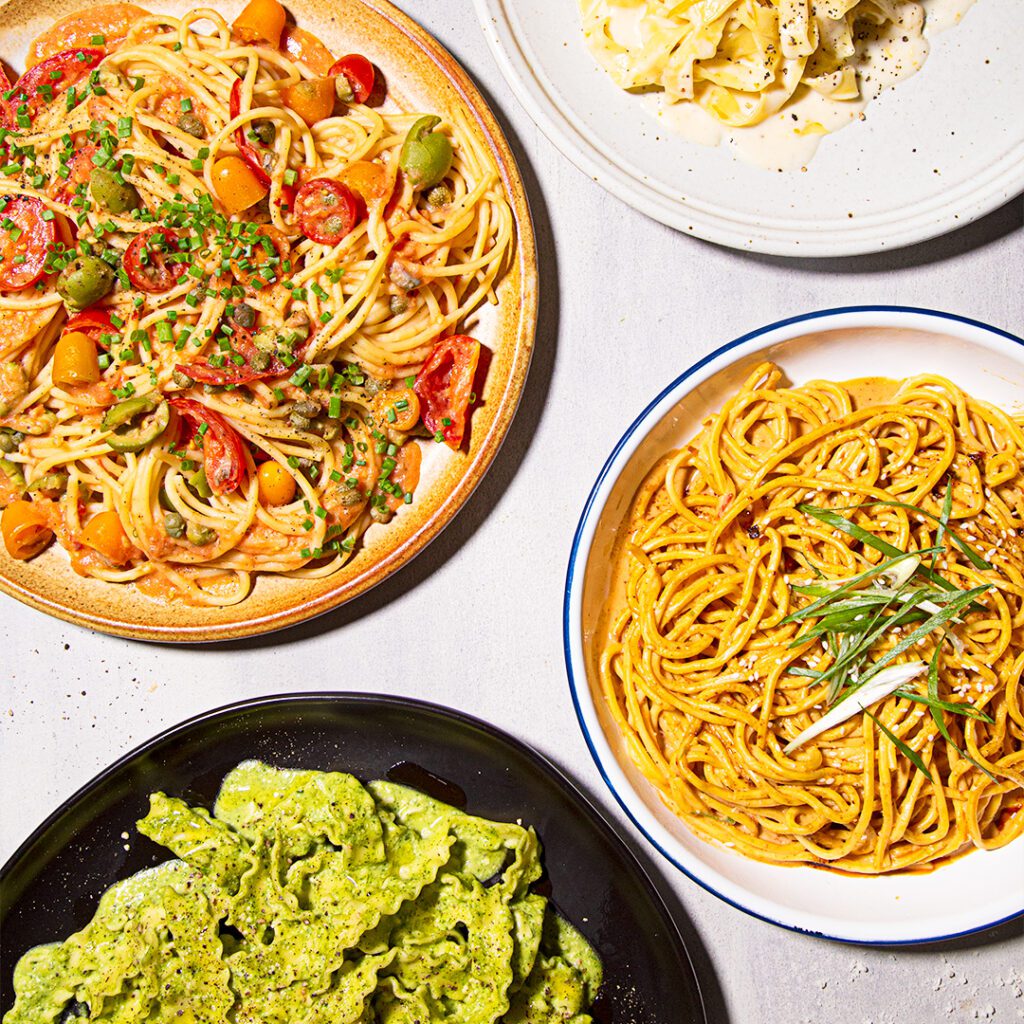 Pasta and a jar of pre-made sauce is an easy meal when you're in a pinch with little to no inspiration come dinner time. It's fast, sure, but even pre-made stuff can get a little boring after a while. Enter: our new guide to all kinds of pasta sauces. We promise it's easier than you think to whip together a flavorful homemade sauce with ingredients you likely already have in your fridge and pantry.
Whether you prefer creamy sauces to go with your favorite pasta, herbaceous green ones, classic red ones, or even flavorful nutty sauces, we've got the formula—and recipe—for you.
The Nutty Sauce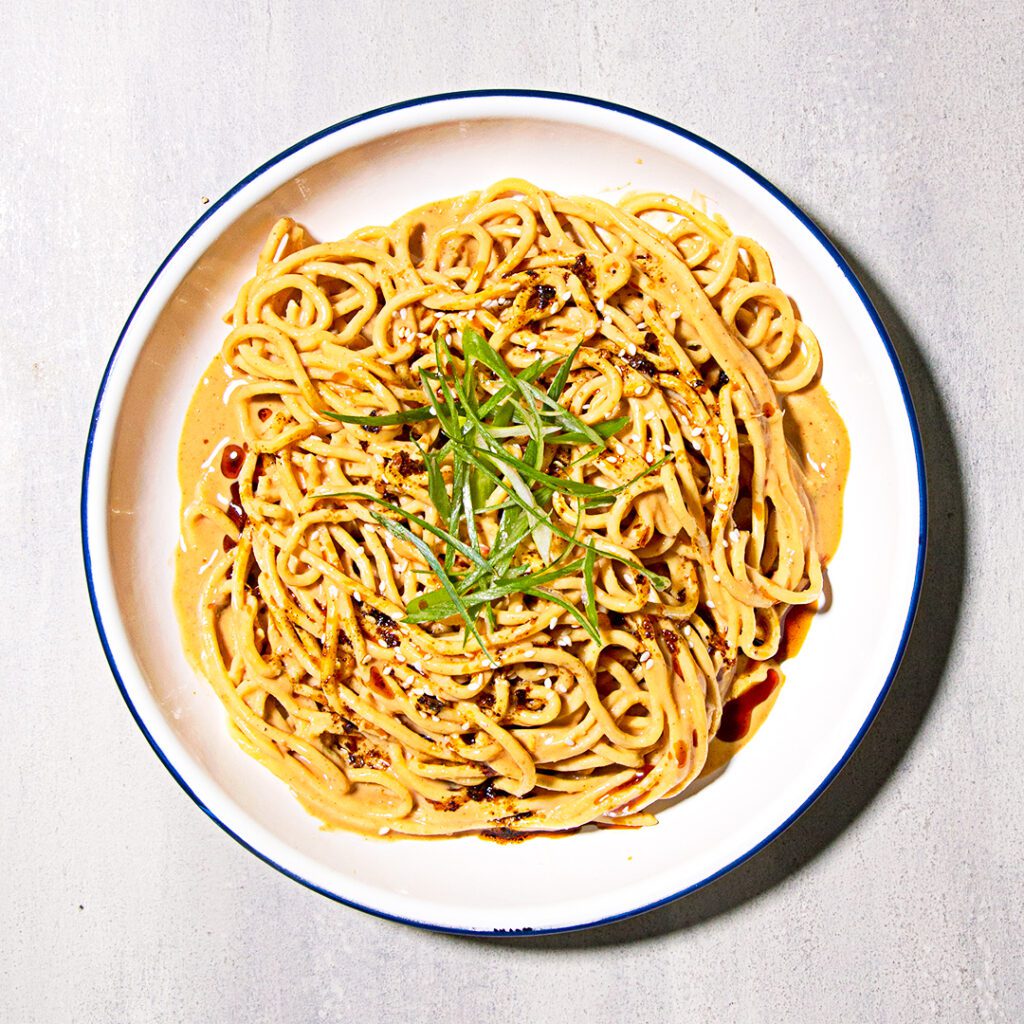 Two kinds of sesame—oil and paste (tahini)—plus the addition of fragrant ginger and salty, sweet, and spicy flavors make for a deliciously complex, nutty sauce.
Get the recipe for cold sesame noodles.
The Red Sauce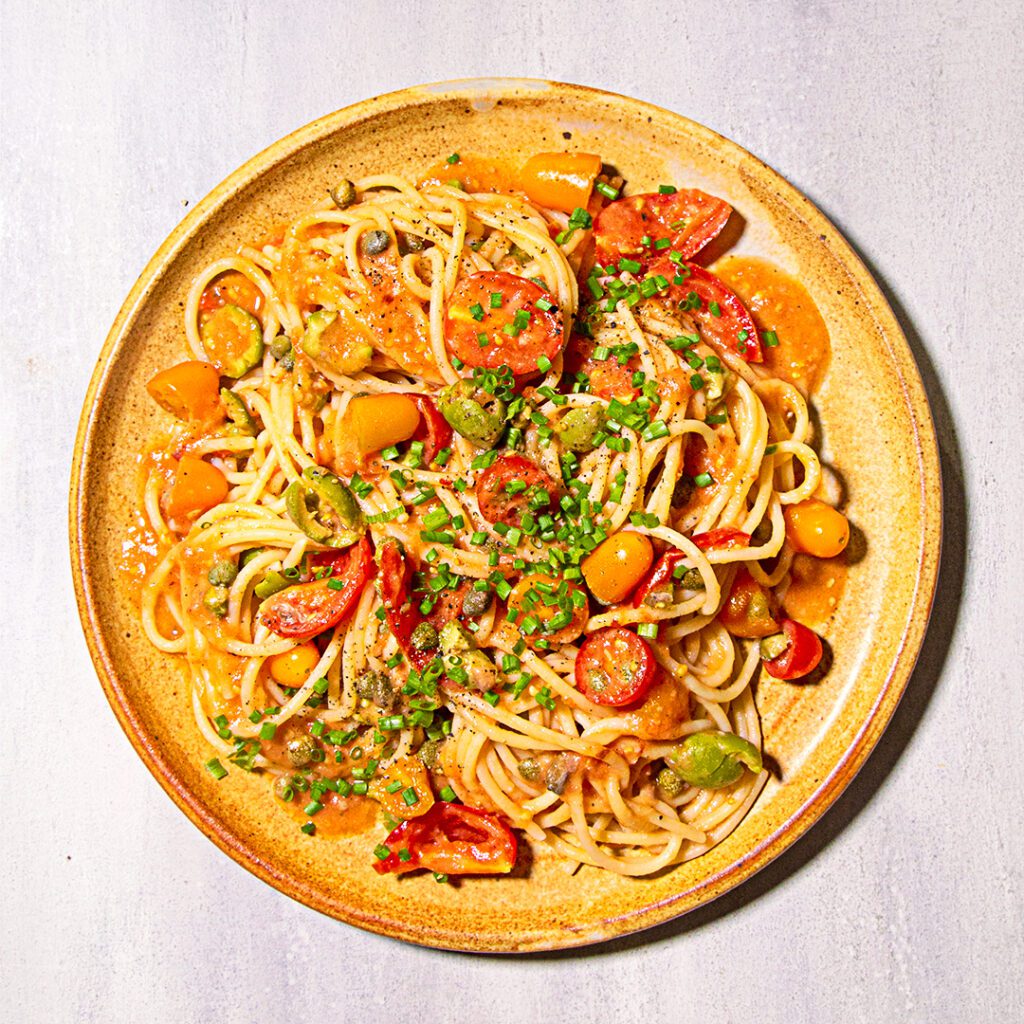 Our no-cook red sauce utilizes the heat from just-cooked pasta—no stirring and blending required. The best part? Biting into warmed cherry tomatoes bursting with sweet tomato-y flavor.
Get the recipe for spaghetti with no-cook red sauce.
The Creamy Sauce
A little bit of cream, butter, and Parmesan cheese can go a long way when it comes to flavoring your favorite pasta. But the special ingredient that makes this sauce feel fancier than your average cheese sauce? Fresh lemon.
Get the recipe for spaghetti al limone.
The Green Sauce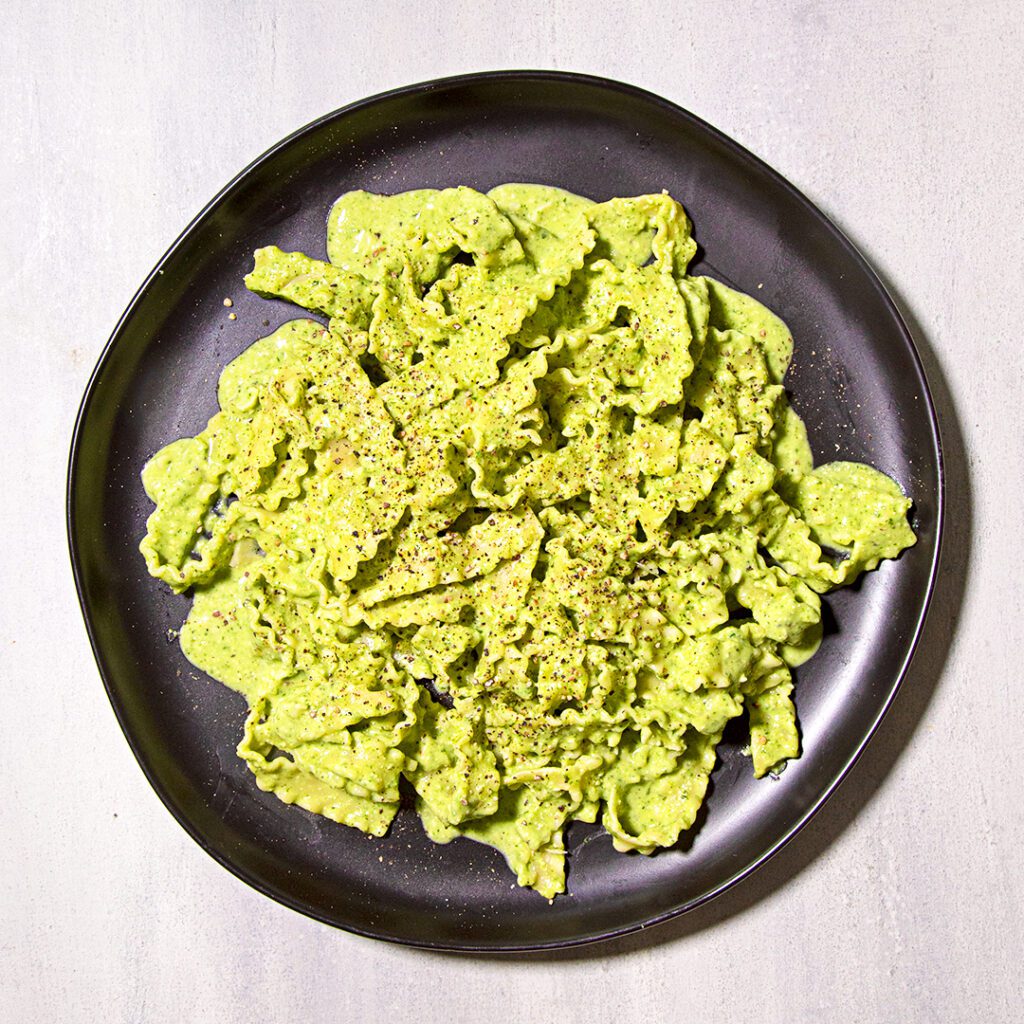 Not only is pesto a great way to sneak in more greens, but it's also the one we could throw together any night of the week. It doesn't matter what green we have (spinach, kale, even carrot tops) or what nut we have (pine nuts are classic, but almonds, walnuts, and pistachios work, too), as long as you have both plus some olive oil and a bit of Parm, you've got dinner. Chances are high we, and probably you, too, have arugula and cashews for our latest take on pesto.
Get the recipe for arugula pesto.
Read even more Misfits Market cooking guides: