Just follow the 5 S's: sit, sight, swirl, smell, and sip.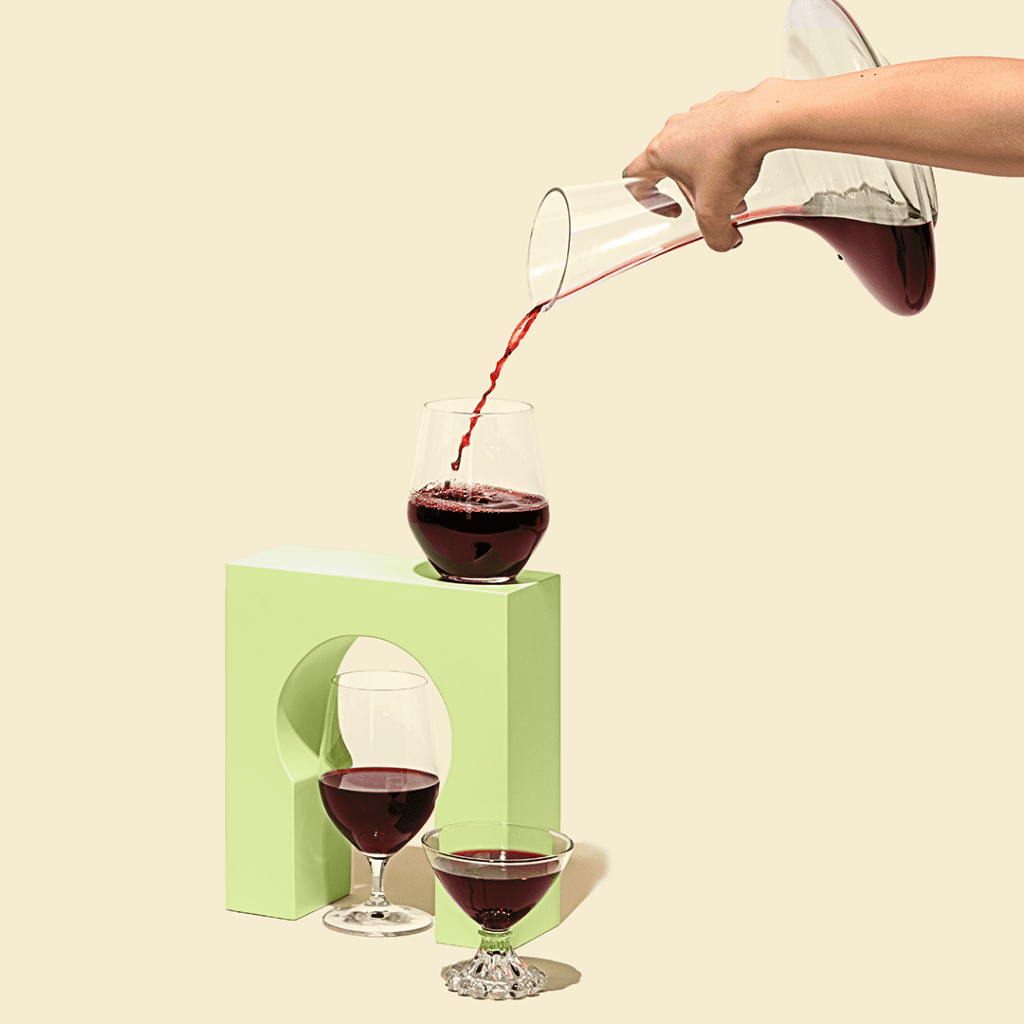 Just bought a bottle online without ever trying it? After your first pour, here's how to properly taste-test your new bottle of wine from our resident wine expert, Kelly Mitchell:
Sit
Pour a splash into your glass and let it sit for a few seconds. The wine needs a moment to breathe and unveil its true flavor and aroma after being bottled for a year (or more).
Sight
Appearance can tell you a lot about a wine's intensity. Darker usually means bolder; lighter colors can indicate a crisper finish.
Swirl
A quick swirl allows the wine to really come alive. Exposure to oxygen opens up its most prominent aromas and flavors.
Smell
A simple sniff prepares your palate for what you're about to taste by revealing fruit-forward aromas like cherry, citrus, or raspberry. You might also detect secondary flavors like oak or spice.
Sip
Take a few small sips and notice how flavors land on your tongue. If it's a red, you should pick up red or black fruits like berries, plus spices and earthy and savory notes. With whites, it will likely be more citrus-forward. Then, pay attention to the finish (that's how the flavor lingers in your mouth). Ideally, it's nice and long.
Bonus: Enjoy!
Whether you're drinking with friends and family or sipping solo, our young, celebratory wines should be savored within a few days of opening.
Kelly Mitchell is an independent wine consultant and educator. She is a wine specialist and sales person, educating consumer audiences on various wine topics and is recognized by the most elite wine buyers and sommeliers as a knowledgeable wine professional.